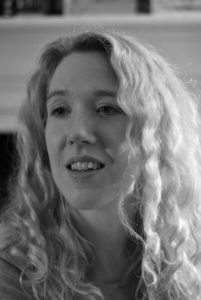 Sarah Hammond is the author of  The Night Sky in my Head, which was shortlisted for the Calderdale Children's Book of the Year Award, the Leeds Book Award (14-16 category), the James Reckitt Hull Children's Book Award and the Angus Book Award. She has also published a picture book, Mine!
Sarah has always loved words. She worked as a lawyer in London with dry serious words for several years, but after a while the lure of sparkling story-words tempted her away to do a Masters in Writing for Young People at Bath Spa University. She graduated with Distinction.
Originally from Lincolnshire in the U.K., Sarah now lives in Chicago and writes fiction inspired by her love of nature, traveling and secret unseen worlds that weave through ordinary life.
Sarah teaches on the adjunct faculty in the English and Creative Writing Department at Columbia College Chicago and is the representative for the Society of Children's Book Writers and Illustrators Oak Park and West Suburban Network in Illinois.
Lesser known facts about Sarah:
Her first car was green.
Both Sarah's birthplace (Lincoln, England) and her current home (Chicago) have flat landscapes and big skies.
She has a sweet tooth and wishes that cakes were as good for you as vegetables.
She hates early mornings.
As a toddler, she wore out her copy of Beatrix Potter's The Tales of Peter Rabbit through enthusiastic overuse. Her mother had to buy her a replacement copy. She is just as passionate about books now as she was then.
One of her cats was indignant the first time she was left with a cat-sitter when Sarah went on holiday. On her return home, the cat made her feelings known by sitting in the middle of Sarah's computer keyboard and digging the 'H' key out with her claw.  Sarah used this laptop to write her first novel, T*e Nig*t Sky in my *ead.
Although her pets have an excellent taste in books and are avid readers, she has never seen them read any of her stories.