Mini Anthology, Story Builder Workshop Series, Spring 2023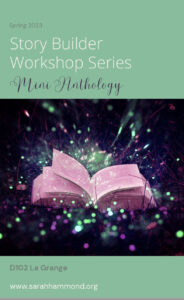 The entries for this Story Builder Workshop Series anthology were wonderful. Click here to read the stories by the talented young storytellers, Margaret Paulson (Grade 4), Allie Maresso (Grade 6), and Atlas Schilling (Grade 5).
Creative Writing Competition, 2022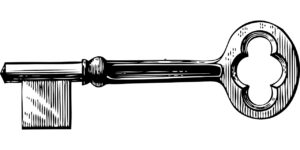 Congratulations to Sydney Bash, the this year's student creative writing competition. Her story, Marella's Secret Key, has a tight plot, a mystery, and a lovely mix of dialogue, characterization, and setting. Well done!
Storytelling in Word and Image, Fall 2021
I am thrilled to have launched a brand new program this semester with professional illustrator, Janet McDonnell. Writers often create visual art as part of their creative process, a way of 'seeing' their story more clearly. In our class, we immersed ourselves in mixed media storytelling, too. If you would like to learn more about this program, click here. I'm delighted to share and celebrate the work of some of the talented youngsters who took part in the class (click on the illustrations below to see their stories in word and image):
Creative Writing Competition, Summer 2021
It was wonderful to connect with some more lovely young storytellers over the summer. Thanks to all who submitted to my creative writing competition. Co-judge Shawn Shiflett and I loved reading your stories. Please see the results below, together with our comments about the things we loved most about each entry:
STORY LAUREATES (CLICK ON THE TITLES BELOW TO READ THE FULL STORY):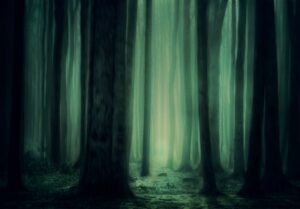 "Cabin 12" by Helena Vadbunker (Grade 6)
What we loved about this entry:
Sarah Hammond: Close attention to sensory detail and creation of tension in the story. 
Shawn Shiflett: Eerie suspense throughout and strong imagery.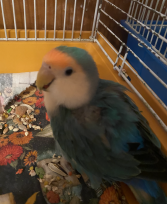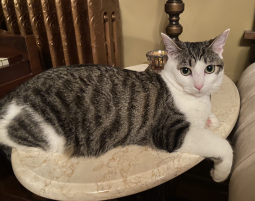 "An Unlikely Friendship" by Joanna Barcelona (Grade 7)
What we loved about this entry:
Sarah Hammond: An imaginative story inspired by real events, taking an unusual point of view.
Shawn Shiflett: Lots of physical gesture and character conflict.  A surprise ending that's satisfying to the reader.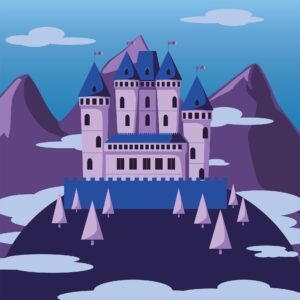 "Fort Kate" by Madeline Rose Clark (Grade 4)
What we loved about this entry:
Sarah Hammond: A fairy tale with a modern twist and plenty of humor. 
Shawn Shiflett: Funny, inventive and full of charm.
MERIT WINNERS
"A Fresh Start" by Claire Hertz (Grade 7)
What we loved about this entry:
Sarah Hammond: The detail of the protagonist's day felt very real and convincing. 
Shawn Shiflett: An artfully swift move through time that involves many characters.
"No Return" by Helena Vadbunker (Grade 6)
What we loved about this entry:
Sarah Hammond: A strong sense of place and world-creation. 
Shawn Shiflett: A distopia in which narrator plans to escape and save others as well.  A hero's journey.
Creative Writing Competition, Spring 2021
My students this year were a talented bunch. Each of the  submissions to this competition surprised me, created a world in my head. There is something lovely to celebrate in each one. Several themes threaded through the stories — dreamy qualities, trees, swimming, and stars. My co-judge, novelist and creative writing professor, Shawn Shiflett, was also astonished by the quality of the stories from these sixth graders. Bravo!
2021 STORY LAUREATES (CLICK ON THE TITLES BELOW TO READ THE FULL STORY):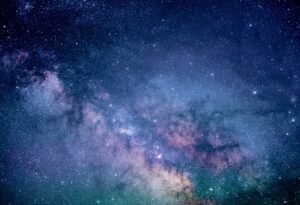 Gianna Parolin – "The Stars in my Head ".
This unusual story is told from the point of view of a 'Down syndrome kid', Neville, who has an inventive and original way of interpreting the world. I would enjoy spending time amongst the stars that he imagines in his head! The writing is tight and draws us in immediately right through to the satisfying ending.
Audrey Tromp – "Taken by the Tide".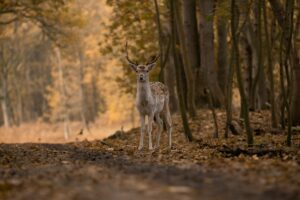 The atmosphere in this story is very different as we join twelve year old Roselle Ashford in her rural life with her great uncle. I found the attention to the detail of the character's life compelling, the writing poised, and the slow measured description of the hunting scene felt very 'real'. 
2021 MERIT WINNERS:
Sophie Picha – "Trees in the Deep". This was another strong submission, also illustrated by Sophie. She deftly creates an atmospheric setting for her story with particular attention to sensory detail. The plot moves apace as our heroine is confronted by ghosts, curses, and dark mysteries of the past. 
Helena Vadbunker – "The Night of Memories". This piece has a dreamlike quality, as the protagonist faces his past in order to move forward in life. Phrases such as 'the pixely figures dancing across the empty, mysterious nothing," were especially evocative in creating the landscape of memory.
Story Builder Competition Results for the Talent Development Services Program 2020
I'm thrilled to announce the results of my Story Builder Competition for my students, Grades 6 – 8, in La Grange D102, IL. It's always a treat to celebrate the enthusiasm and dedication of these young writers. As ever, the choice was difficult, and I had to recruit the help of co-judge, fellow author and creative writing professor Shawn Shiflett to assist this year.  Click on the title links of the Story Laureates below to read the winning entries.
2020 Story Laureates: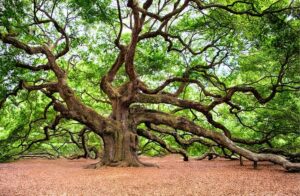 Joanna Barcelona (Ogden Avenue  School) – "Branching Out". 
I loved the arc of this story, the teasing question that threads through it about the identity of the narrator. Joanna also had some interesting ideas about how we communicate with one another and what friendship means. A thought-provoking entry.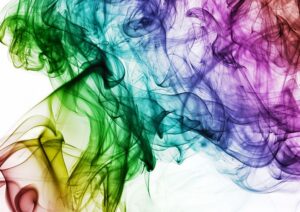 Anka Lampe (Park Junior High) -"The Color of George." 
The voice of this submission drew me in. Anka's decision to show events through the eyes of a protagonist with learning difficulties is effective. George expresses himself well, even though he uses unconventional language.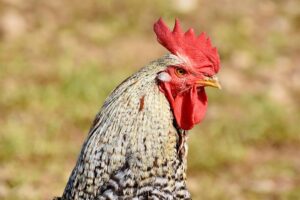 Liam Whittleton (Ogden Avenue School) – "Card Throwing Killer." The offbeat humor in this piece made me smile. I liked Liam's choice of diary format, too. Quirky details, a pacy plot, and a chicken called Steve. Excellent stuff.
2020 Merit Winners:
Claire Hertz (Cossitt Avenue School) – "The Dance"
Many readers will identify with a protagonist who yearns to fit in after moving to a new home. In this case, our heroine auditions for a role in a dance community.
Madeline Luciano (Forest Road School) – "The Key"
With a hint of the horror genre, The Key is a dream-like story full of action and sensory details.
Benjamin Sander (Park Junior High) — "Excerpts from Defender"  A segment from a longer story, I loved Ben's world-building in this piece. Details, large and small, are vividly imagined and tension about the protagonist and his actions run through the whole submission.
Park Junior High School, La Grange Park, Illinois
Story-Builder Workshop Series Competition, Spring 2019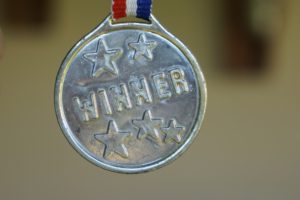 I loved reading the entries for my competition this year. There were so many strong entries that I found it hard to make decisions and choices. Thanks to all who made submissions.  I am thrilled that these youngsters were inspired to conjure up stories in their free time. Remember that my opinion is subjective and there is something to celebrate in each submission. This year there are two joint winners and three ribbon winners (see below):
The Joint winners
Click on titles to read the full story.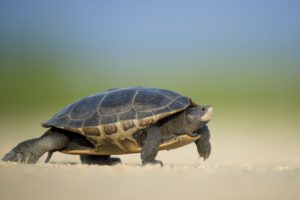 Turtle Time by Cooper Dunlop
The tension created by Cooper in this story is wonderful. We chart the journey of a turtle, obliviously signing up for a hideous experiment, as the scientist rubs his hands in glee at the thought of a new unsuspecting victim. The turtle muses as he completes the initial questionnaire, 'I mean, who knows if they have ever been stored in formaldehyde for two months? I certainly don't! Maybe my mom did it to me as a baby — but I don't remember." Cooper alarms us further by directing our attention to unsettling details — there are no doors or windows, claw marks on the floor of the laboratory — ultimately leading us to a satisfying conclusion.
Remembering Death, A Historical Fiction by Ella Happel 
This is a skillfully told story about a poor alchemist charged with the task of creating a potion of immortality for the terrifying emperor of the Qin dynasty. Ella's prose is tightly written, with a lovely rhythm and a carefully plotted story. I love her world-building, her attention to detail, and her thumbnail character sketches (the royal messenger arrives 'standing behind a massive sheet of parchment paper, leaving only the tips of his shoes visible'). Each strand of the story contributes to the alchemist's actions at the end. A great short story.
The Ribbon Winners
Summer by Alex McCarty
This poem is a timely vignette of delight in the stuff of summer. I enjoyed Alex's observations mixed with snippets of memories and anecdotes.
The Candle by Reese Lutz
On her deathbed, 'at the end of her days', Lily's grandmother gives her a green candle, scented with papaya and cucumber. Reese toys with the reader's curiosity as we learn that there is more to this gift than might be expected, drawing us in as we want to find out how the story ends… although the 'ending' could well be a new story beginning.
The Demon Within by Devlin Berends
This is a dramatic and atmospheric story told in two time frames. In the prologue, the protagonist creates a mysterious candle with a 'devilish purple flame' which distorts the world. Death warns that the candle 'will take the user's soul. So hide it well; hide it far'. I love the rhythm of that last phrase. Fast forward to 2019 and a runaway puppy is chased into the forest and a strange candle is uncovered… A neat dovetailing of stories and tension.
Story-Builder Workshop Series Competition, Spring 2018
Another bumper crop of entries landed in my inbox this year. I was touched by the dedication of these young storytellers, busy with end of semester homework and obligations, to find time to write and submit such excellent stories. There is something to celebrate in each of the stories below:
The Winning Entry
Eight Minutes and Twenty Seconds by Ella Happel (click on the title to read the full story)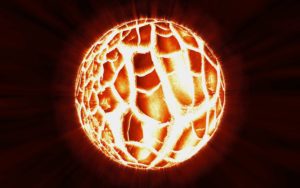 This story addresses the last moments on Earth after the sun explodes. Short sentences and a ticking clock heighten tension. We switch back and forth between The Survivor and The Runner who make their own respective peace in their last moments. Given the brevity of the submission, this was really excellent.
The Ribbon Winners
Footsteps by Emily Bruebach
This is a great monster story. Emily had a wonderful opening paragraph — 'You have an inner monster, don't you? No? Think of your fears, your weaknesses… got something in mind now? … You must think I'm insane. Monster's aren't real, you're telling yourself. I'm sorry to tell you, my friend, but they are. They are very very real. I should know. My monster killed me.' Tension and menace run throughout piece.
Dork by Lucy Dillenbeck
The bullying in the opening to this story feels real. I love the attention to detail throughout: 'gripping my lunchbox so hard my knuckles turn white'; 'that kind of hair that can't decide if its blond or brown.' It is told in a likeable first person voice, leading us beyond the protagonist's problem to a heart-warming resolution. 
Vici by Angus Allan
Angus employed a masterful use of tiny vignettes taking the reader from 1976 to the present day. Concise and deft storytelling. The character, Gerald, has an archaelogical adventure revolving around his love of Rome and Caesar. I enjoyed the character development and arc to the story. Also, Angus is well versed in Latin! 
Recess Mess by Ellen O'Mahoney
There is a lovely shape to Ellen's story. We start with a character with a problem: a socially ostracised girl, alone at recess. We learn about Elena's coping mechanisms, her inner reflections on life. Slowly, she finds her place at school as her sadness becomes ' a ripped out page in her book of life' and Elena finds her own group. 
David and the Martian by Anne Polomsky
This story has an arresting opening: it is the year 4562 and we meet the Catkins family, new inhabitants on Mars, including Baby Catkins, the first baby born on the planet. David, the son, discovers and feels sorry for a Martian. In breach of the law, he hides the creature in a cabinet under the stairs. At the end, sad events unfold: both the Martian and David are executed. 'It was raining that day and it felt like the whole world was crying for David Catkins.' This unexpected ending provokes questions that linger — what is the right thing to do. Who is right, who is wrong? 
The Sky Emporer by Catelyn Rounds
Catelyn has built a striking world in this piece. We are intrigued from the opening: 'The Sky Emperor let a menacing rumble… as he surveyed the graduating starlets. He was sitting in the graduation arena of his capital city. Those starlets, they were so wide eyed and excited. He had been like that once.'
Some characters, we learn, are not what they seem: '[Asteria] gestured to her tiny body, eyes steady and strong. Those eyes… didn't fit into this tiny frame. Her mind, her eyes belonged to something older, stronger, less delicate." 
We discover that Asteria and the Sky Emperor go back a long way. This story has the whiff of mythology and legend about it.
Story-Builder Workshop Series Competitions, 2016-2017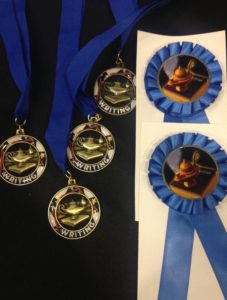 I am proud of the entrants for the Story-Builder Workshop Series competition for Fall 2016 and Spring 2017. I had fun reading the stories but real difficulty picking the winners. Here are the results. Congratulations!
The Winning Entries
My New Beginning – Olivia Perez This is an atmospheric piece with an unusual look at what it might be like after death with flashbacks to a violent lie. A gripping opening paragraph.
An Account of the Attack of the Hand Zombies – Luke Whittleton and Finger Man #3169 Luke created a very inventive world of zombie fingermen, caused by eating Burger Squared. The story has a concise plot arc, well shaped in three parts. I loved the voice and humour, too.
Claude's Story – Colin Martin Barnicle This is a marvellous feat of imagination. When a possum family arrive at the hospital with a medical emergency, Claude the Timberwolf doctor trials some new equipment to try to remove a shard of metal from the possum's stomach by shrinking and riding around his body.
The Ribbon Winners

Brown Sand Beach — Emma Szyperski. This is a sensory piece about a haunted beach. As well as creating a sense of foreboding, Emma describes the world using all senses — "Seagulls flew out of my path as I ran onto the burning sand. Bits of broken shells scattered the uneven ground. In front of me vivid blues and green made up the lengthy sea. The sudden shock of the frigid water sent shivers throughout my body."
Rider, Beatrice & Adele's story — Jenna Jenke. This story has an interesting structure and is told in three different voices: the legendary 'bad boy daredevil  and thief' Rider; Beatrice the princess that falls in love with him; and the jealous sister. I like the way the story shows different perspectives on the same event.
Experiments — Ella Happel. This is a really unusual story told from two points of view, one human (set in  2079) and one alien. The alien, a youngster by his standards, sticks a hand through one dimension to another and is seen by our human protagonist, Emma. Great tension and footnotes to explain new terms, pronunciations and explanatory notes.
A Change of Heart – Riley Dunlavy. There is a lot that I admire in this story. We first meet the character in the middle of a burglary — stealing a candlestick — but by the end, the protagonist realises that the thefts link to her grieving for her mother. As she finds a true friend in her magical owl, doesn't need to steal anymore.
***
Story-Builder Workshop Series Spring 2016
It was hard to pick the winning entries this year. There was something special about each of the entries below.
The Winning Entries
"The Blue Symphony" by Devan Pietrzak (I loved the original ideas about how we "see" music and also the story arc to this piece)
"Prey or Predator" by Maya Albores (This story had a complicated structure — two voices, two timelines – and a satisfying ending)
"Marco Abate" by Owen Cornell (What a great voice in this piece! Made me want to read on…)
"Charmed, I'm Sure" by Catelyn Rounds (The world-building in this story intrigued me together with the foreboding clues)
The Ribbon Winners
Flicker by Sawyer Reid (A great concept — "When we are born, we are all given a spark.")
Me and My Shadow by Sophia Lazarski (A touching story about new beginnings.)
The Prince, The Princess and The Pea by Abby Deuter (Great opening line — "You can't blame me for wanting a beautiful, wealthy princess for a wife. Any sensible prince would" — for this retelling of the fairy tale)
Crossed by Sarah O'Reilly (A lively story of a jail break by a wrongly framed man.)
Canford School: Detective Story Openings Competition
I was delighted to receive the fantastic submissions from Year 9 . There was a really high standard of creative writing – thanks to all the participants. I enjoyed all the submissions and found selecting individual pieces a difficult task. However, I have picked out my three favourites as follows (click each title to read the story):
Race by Rachel Naylor (I loved Rachel's characterisation)
Painting Blinkers by Honor Bailey (I loved the voice in this piece)
The Perfect Crime by Nick Robins (I loved the atmosphere, the pace and short scenes in this submission).
Dominican College in Portstewart, Northern Ireland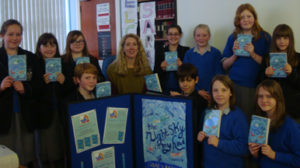 Thank you for making me so welcome on my recent visit. I loved reading the submissions for my creative writing competition – there were many excellent entries and I found it hard to pick the winners. Many thanks to all who took part. Here are my choices, though, and congratulations to the winners:
First Prize
Shadows by Colum Lynch
Second Prize 
The Number 5 by Olivia Ingamells 
'Beep beep' went off Helens phone. She worked as a forensic scientist. The person was Helens assistant, Darren. He called her to say there was another murder. This was the fifth one these past two weeks. She went straight to work and looked at the information about the case. She thought it was weird because this murder was in Dublin and the other four murders were in London, Cardiff, Belfast and Edinburgh. She thought this because each of these murders where in capital cities around the area. Then she thought it is just a coincidence. So she carried on and Helen asked "is the autopsy finished." Darren replied "no not yet." So they went to the victim's house and looked around to see who did it. They had no suspects so they weren't sure what they were looking for. So they searched and they eventually found something but not just anything it was a piece of clothing. This same piece of clothing had been found at the four other murder destinations.  The backwards was occurring again! Everything was silent then an idea came into Helens head. What if the five murders were connected? Then she asked what was the street name and Darren said "burning street why" Helen said "because the other streets are silence, shadows, secrets, backwards and they are all  word on a front cover of a book I read called the night sky in my head."
Joint Third Prizes
 
Haunted by Oran O'Neill 
Every day we go past this strange looking house and every day it    changes. I noticed there was a fire burning but no one lives there. The wind blows strong when we drive past and I thought I saw a little girl dressed in 1940's clothes, she had red hair and seemed to be crying. I said to my mum "Did you see that little girl?" My mum said "No son but there was a little girl who had died there many years ago". It was all kept a secret because the people that lived there were really scary and apparently that if anybody ever talked about this little girl they would disappear. My mum said "Don't talk about her because it might bring a death to the family.
I disobeyed my mum and took my sister with me to investigate the house. We sneaked in the back door of the house and we heard the little girl crying again. We heard the door creak and we both screamed and saw a shadow going past with a china doll.We seen the words "HELP ME!!" on the wall and then we heard the little girl crying "Mummy" and then we checked the other roomsbut they were locked. Then my sister found a treasure chest with a key in it and a note saying "Turn this key on all three doors in the little girl's bedroom and you will release her spirit to be free". We ran and opened the locks and a gust of air charged through us shouting "Thank you I'm free".
Untitled by Jessica Howard
The wind whistled silently through the cold, empty night air. It seemed to be holding secrets which seemed to unease the animals around the area, including a nearby elk herd. A massive, black Alpha male of a nearby wolf pack felt this too, he was keeping watch over his pack as they slept, it was late but the Alpha still stayed alert. All of a sudden, he saw something shadow like, just beyond his sleeping pack, he narrowed his amber eyes, and that was all he saw a shadow, nothing else, he looked closer. It resembled a human like shadow, as he glared his eyes shone bright in the moonlight, the figure seemed to be waving him down. The Alpha decided to go off the ledge he was on and go a bit closer, as he looked up again the shadow had came closer to him, he raised his hackles and snarled baring sharp fangs… and then stopped as he was dazed staring into the shadow's black eyes, to the wolf they were empty like a ghost, the wolf stood there frozen-like, as the shadow shrieked deafeningly the Alpha woke and I the blink of an eye the shadow grabbed a wolf cub by the scruff and as the Alpha was about to attack, it disappeared with the cub, and the Alpha bit nothing but air.
* * * * *
I have recently invited two schools in Lincolnshire to take part in a 250 Word Challenge. This is a creative writing competition for pupils to start their own story, inspired by the words on the cover of my book, The Night Sky in my Head (ie, Burning, Shadows, Secrets, Silence, The Backwards…). Here are the results!
Market Rasen De Aston School 
Stacey Shenwell
I love the way Stacey has played with the idea of the Backwards and created tension in her scene. The presentation and images are also great!
Lincoln Christ Hospital School 
Congratulations to Jonny, Bronwyn and Kira for their submissions. Very different but interesting entries – I like the play on the reality in all of the pieces so that we are not sure what is real and what is not…
First prize
 
Jonny Holmes (Year 7)
I can't sleep. I can never sleep before my birthday, but it's different this time. Since I was 8, I dreamed of being a Formula 1 driver. I felt I was born to race, but I'm running out of time. Tomorrow is my big chance to follow in the footsteps of my hero, Kimi Raikkonen. Well, my only chance. I'm going karting tomorrow. It's hopeless really, because I've got to be winning karting championships by the age of 13, but I am 11.Time is talking to me now. Although he is not really there, he's just a voice, a conscience, hissing and writhing at the back of my bedraggled mind. He tells me to give up… it's too late…maybe he's right…
Second prize
 
Bronwyn Crooks (Year 7)
Crawling up the snow covered hills I reach the point where could go no further, the Temple of the Zakh. I fell to my knees and wept in the cold hard snow. SPLASH! Then I realised it was all just a dream, a hallucination in fact, it was the end of the lesson, I must have fell asleep. Not that I did realise it yet, but it was the beginning of a frightening and traitorous journey.
I walked through the kitchen drying myself with a towel. I tripped over my laces and fell flat on my face… woke up from my shock and still had towel around me, I was in my school uniform but not in my house. I was at the bottom of the Alps and had a terrible urge to climb them. Every step I took sucked the life out of me, it felt like I was melting in my shoes.
Every step I took I fell to the ground. When I finally mastered the art of walking I strode off up the alps like nobody's business. This is where my troubles began…
Third prize
Kira Sheilds (Year 7)
I start walking home, and there it is, the shadow, and for a moment it just lurks there, and suddenly it walks up to me. He's worse than death. A lump sticks in my throat. "Erm, hello, how can I help you?" I ask a nervous ring in my tone. "I want to tell you, DO NOT FULFIL YOUR DREAMS USING THIS JOB!" he screams, a murderous glare on his face. His red bloodshot eyes, slightly deaf hearing, and slimy feel, was not a pretty sight. "Ok, but why?" I say, slightly raising my eyebrows at him. He looks at me, angrily. "Just don't ask!" Death shouts. He storms off. I walk the other direction, wondering about the past occurrence.
Winners of my Night Sky in my Head launch party competition!
Thanks to Hayesfield Girls' School (year 9) and the boys at Beechen Cliff School (year 7) for taking part in my launch party Creative Writing competition. There were some brilliant submissions! Congratulations to all and in particular to the winners, Issy Bolton and Jordan Ricketts.
View my album of the book launch party competition finalists